The On-Farm Applied Research and Monitoring (ONFARM) program is a four-year, applied research initiative that began in 2019 which supports soil health and water quality research on farms across Ontario. This program is funded by the Canadian Agricultural Partnership, a federal-provincial-territorial initiative. ONFARM was developed by the Ontario Ministry of Agriculture, Food and Rural Affairs (OMAFRA) and delivered by the Ontario Soil and Crop Improvement Association (OSCIA) with the support from various organizations including Agriculture and Agri-Food Canada, five Conservation Authorities and The Soil Resource Group. ONFARM is also supported by a network of farmer cooperators, who are essential to the success of this program.
ONFARM builds on work completed under the Great Lakes Agricultural Stewardship Initiative's (GLASI) Priority Sub-watershed Project, supports Ontario's Soil Health and Conservation Strategy, and helps the industry meet commitments under the Great Lakes Water Quality Agreement.
The three pillars of ONFARM that will benefit Ontario's agricultural industry are:
Continuation of the monitoring and modelling established in the Priority Subwatersheds,
Establishment of on-farm paired trials in-field to identify soil health indicators and test the effectiveness of best management practices in cooperation with farmers,
Enhanced engagement opportunities with stakeholders and farmers to foster a network of demonstration farms.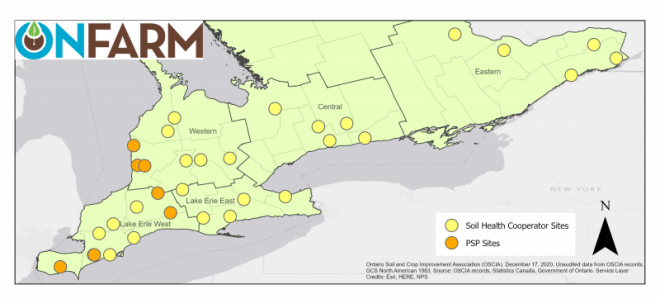 ONFARM will support continued water quality and soil health monitoring in the former GLASI Priority Subwatersheds. Supported activities will include water quality and quantity monitoring, water quality modeling, and examining the cost-effectiveness of different best management practices.
In addition to the Priority Subwatersheds, ONFARM will study soil health in five regions in the province: Lake Erie West, Lake Erie East, Western, Central, and Eastern. Paired soil health BMP trials have been initiated to identify key soil health indicators for Ontario and test effectiveness of BMPs across a variety of soil management and commodity types.
Syngenta Canada is partnering with the Ontario Soil and Crop Improvement Association (OSCIA) to deliver Operation Pollinator to participating ONFARM cooperators in collaboration with Speare Seeds Limited. Operation Pollinator is an international biodiversity program from Syngenta Canada that helps restore pollinators in agricultural landscapes by creating essential habitats. The program provides participants with the opportunity to redirect land considered to be lower in productivity to the establishment of pollinator-friendly habitats for bees and other insects, and thereby offers a practical and meaningful way to increase and improve biodiversity on the farm. Click here to learn about the seed mix.
Delivering the 2022 Operation Pollinator program to the existing network of ONFARM cooperators offers an exciting opportunity to learn more about the connection between best agronomic practices, soil health and diverse pollinator habitat!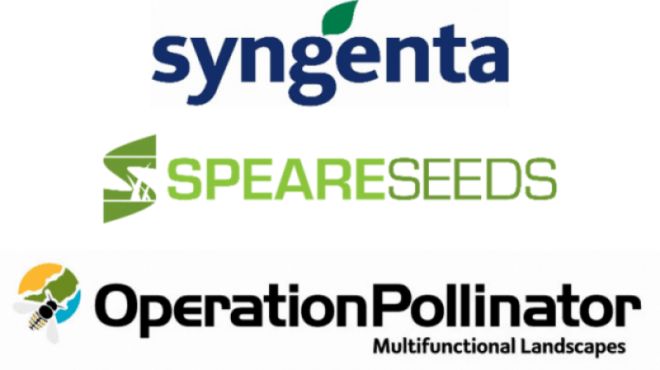 Check out the links below to learn more about this exciting program!